Ribbon Cutting Ceremony Marks Completion of Sections A&B on Downtown Miami's Flagler Street
Uniting the community, this celebration sparks positive change for the neighborhood.
Aug 23, 2022 · 2 Minute Read
---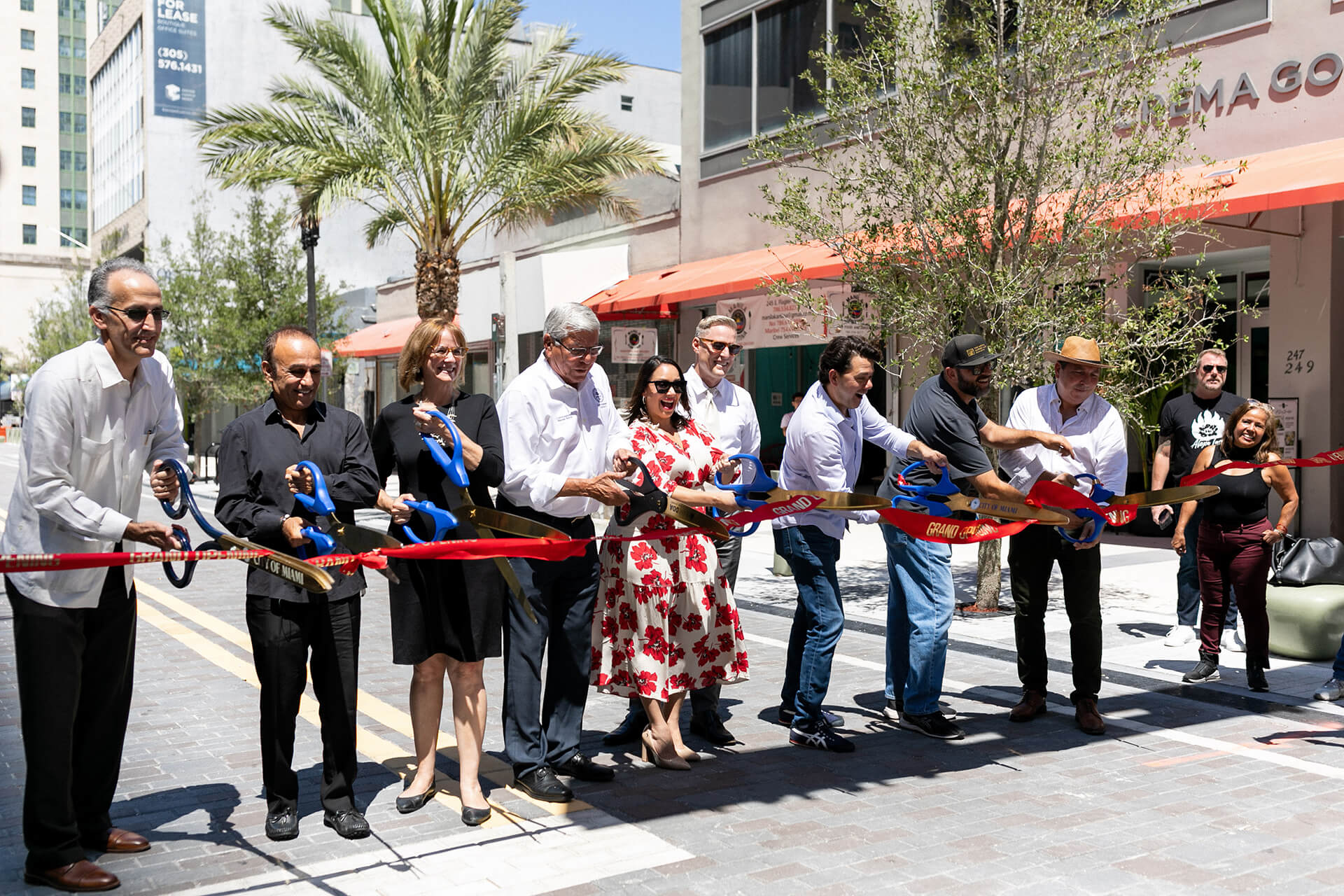 Last May, Miami city and county officials gathered to commence the groundbreaking of the Flagler Street Beautification Project, formally announcing the start of a well-deserved renovation to the historic Downtown Miami street. This past Friday, the community gathered at the same location to the sight of tremendous progress. The City of Miami, in partnership with the Flagler District BID and Miami DDA, gathered our community to usher in a new chapter of the Flagler Street Beautification Project; the completion of Phase Two.
Project members in attendance included Mana Common Founder & Chairman Moishe Mana, City of Miami Commissioners Manolo Reyes and Ken Russell, District 5 County Commissioner Eileen Higgins, Miami DDA Executive Director Christina Crespi, and HistoryMiami Museum's Resident Historian Dr. Paul George.
Members of the neighborhood were treated to complimentary bites, enjoyed live entertainment, and heard from the visionaries and city leaders who conceptualized this project and brought it to life.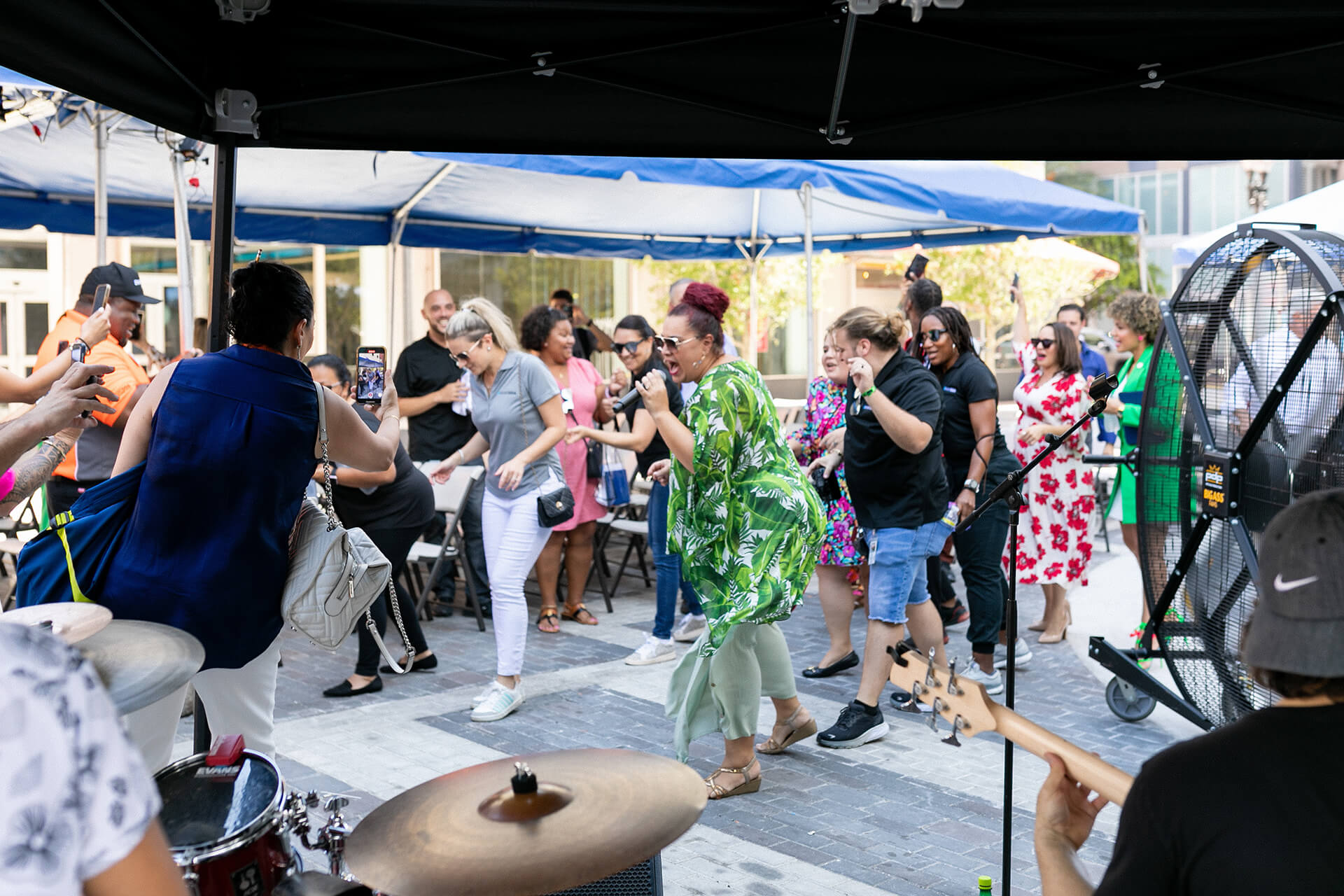 Live entertainment at the celebration of the completion of Phase Two of the Flagler Street Beautification Project
While the remainder of construction continues, this inauguration reminded us of what's to come for the neighborhood, developing the Flagler District into a cultural and commercial destination once again.
---